WORLD
PROPERTIES

---
2820 Columbiana Road Birmingham, Alabama (205) 879-9287


2717 Old Trace
Mountain Brook, Alabama 35243
SOLD!
Call Us for other listings in the Abingdon Area 879-9287

---
Features include:

3 or 4 Bedrooms
3 Full Baths
Living Room
Dining Room with Fireplace
Den with lots of large windows
2 Car Garage
Large Porch and Balcony across entire front of home
Large covered structure behind home for possible carport, workshop etc.
Lots of Big Trees!
Conveniently located near the Summit, the beauty and privacy of this 4 acres+/- of level to gently rolling property located in Mountain Brook is a one-of-a-kind opportunity! Sit on your front balcony and enjoy the large trees, occasional hawk or grazing rabbit in the peaceful and quiet tranquility that surrounds this unique setting. This area is near but off the beaten path and lends you the opportunity to invest not only in a home but in a lifestyle that allows you to get away from the hustle and bustle yet remain within minutes of everything necessary to feel at ease.
| | |
| --- | --- |
| There is not another 4 acres +/- in Mountain Brook that is this level to gently rolling and all usable property. The Old Trace area is currently zoned for 2 acre minimum sized lots. | |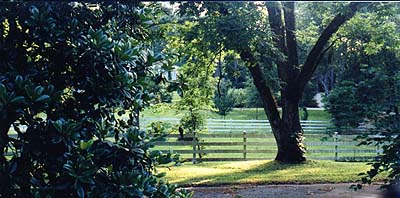 ---
For more information, please call: Jim Gardner (205) 879-9287
(800) 741-8410
(888) 695-5767
E-mail address: WorldProperties@ALRealEstate.com
---

If our current listings do not meet your needs, please give us a call or email us with your request and we will try to find additional properties which do meet your needs.

Return to WP Home Page, Commercial Properties , Land for Sale, Calculator, About Us

Every effort has been made to provide accurate information, however; World Properties Realty Company, its Broker(s), Agent(s), and/or Representative(s) are not responsible for any errors and/or omissions. All terms and/or conditions related to any properties mentioned herein are subject to change or be withdrawn without prior notice.

2820 Columbiana Road, Birmingham, Alabama , 35216


Copyright © 1997-2016 World Properties Realty Company. All rights reserved.